William Wordsworth
English poet who was part of a cultural movement called romanticism – wrote "The Prelude"
William Blake
English poet who was part of a cultural movement called romanticism – wrote "Jerusalem"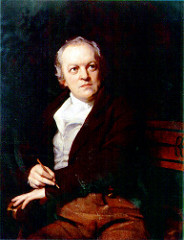 Romanticism
artistic style emphasizing imagination, freedom, and emotion (not romance in the sense of an affectionate relationship)
Lord Byron
British romantic writer who created a new kind of hero—a mysterious, melancholy figure who felt out of step with society – this hero is called a "Byronic hero"
Johann Wolfgang von Goethe
German romantic writer who penned "Faust" – story about a scholar who is highly successful yet dissatisfied with his life, so he makes a pact with the Devil, exchanging his soul for unlimited knowledge and worldly pleasures.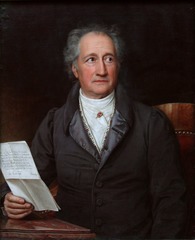 Victor Hugo
French romantic writer who re-created France's past in novels like "The Hunchback of Notre Dame" – later switched to realism to revealed how hunger drove a good man to crime and how the law hounded him ever after in "Les Misérables"
Ludwig van Beethoven
German romantic composer who created passionate music by combining classical form with a stirring range of music – 9 symphonies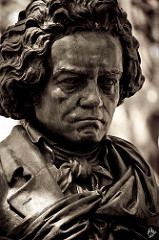 Frederic Chopin
Polish romantic composer wove folk melodies into his works to glorify Poland's past
J.M.W. Turner
British romantic painter of landscapes
Eugène Delacroix
French romantic painter who filled his canvases with dramatic action
realism
an attempt to represent the world as it was, without the sentiment associated with romanticism
Charles Dickens
British author who vividly portrayed the lives of slum dwellers andfactory workers, including children. In "Oliver Twist," he tells the story of a nine-year-old orphan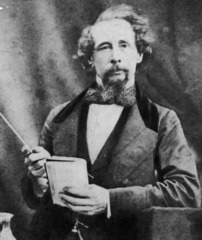 Émile Zola
grim realist author who crafted "Germinal" – The young migrant worker arrives at the forbidding coal mining town of Montsou in the bleak area of the far north of France to earn a living as a miner. Sacked from his previous job on the railways for assaulting a superior, Étienne befriends the veteran miner Maheu, who finds him somewhere to stay and gets him a job pushing the carts down the pit.
Henrik Ibsen
Norwegian dramatist whose plays attacked the hypocrisy in social like "A Doll's House"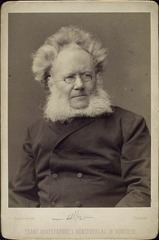 Gustave Courbet
French realist painter – "I cannot paint an angel because I've never seen one"
Louis Daguerre
photographer in France
Mathew B. Brady
Civil War photographer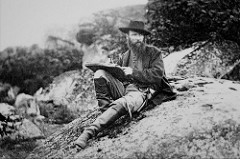 impressionism
An artistic movement that sought to capture a momentary feel, or impression, of the piece they were drawing – a reaction to realism and the photographic art form
Claude Monet
French impressionist – painted the cathedral at Rouen, France, dozens of times from the same angle, capturing how it looked in different lights at different times of day
Edgar Degas
French impressionist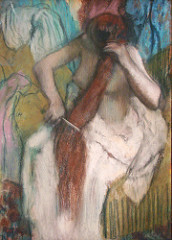 postimpressionists
developed a variety of styles after impressionism
Georges Seurat
postimpressionist painter who arranged small dots of color to define the shapes of objects.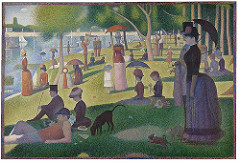 Vincent van Gogh
postimpressionist painter who experimented with sharp brush lines and bright colors.
His unique brushwork lent a dreamlike quality to everyday subjects
Paul Gauguin
postimpressionist painter who developed a bold, personal painting style. In his paintings, people look flat, as in "primitive" folk art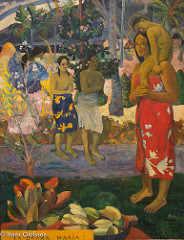 How was romanticism a reaction to Enlightenment ideas?
Romantics appealed to emotion rather than reason
What did romantic poetry, writing, music, and art have in common?
They all sought to excite strong emotions and intense feelings from the audience or viewer
What was the realist movement?
a rejection of the romantic emphasis on imagination and a focus on ordinary subjects, workingclass men and women, and the harsh realities of industrial life
What is the aim of impressionist paintings?
to capture the eye's first impression of an object or scene
How does impressionist painting differ from photography?
Photography is much more realistic than impressionist painting
Alexandre Dumas
French romantic writer who wrote "The Three Musketeers"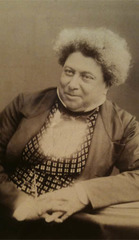 x
Hi!
I'm Mary!
Hi there, would you like to get such a paper? How about receiving a customized one?
Click to learn more