alliteration
It is a stylistic device in which a number of words, having the same first consonant sound, occur close together in a series. aliteración
allusion
A reference in one work of literature to person, place, or event in another work of literature or in history, art, or music.alusión
apostrophe
A way of addressing someone or something invisible or not ordinarily spoken to.- una especie de invocación que el escritor dirige a una determinada persona a otras seres ya sean animados o inanimados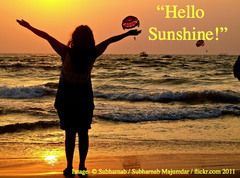 assonance
Repetition of the same or similar vowel sounds, especially in a line of poetry.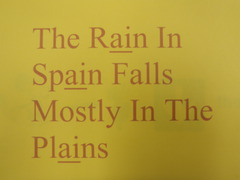 atmosphere
The emotional tone or background that surrounds a sceneEl ambiente
cacophony
A harsh, discordant mixture of soundsCacofonía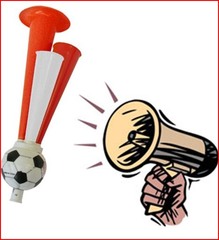 cliche
A worn-out idea or overused expressionIdea o expresión demasiado repetida
connotation
An idea or feeling that a word invokes in addition to its literal or primary meaning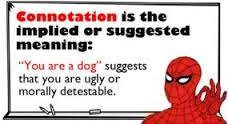 consonance
A special type of alliteration in which the repeated pattern of consonants is marked by changes in the intervening vowels–i.e., the final consonants of the stressed syllables match each other but the vowels differ.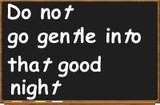 contrast
Give an account of the differences between two (or more) items or situations, referring to both (all) of them throughout.
contraste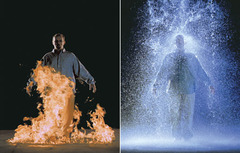 denotation
The dictionary definition of a word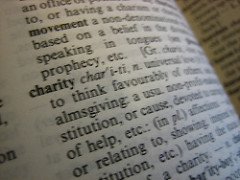 juxtaposition
The fact of two things being seen or placed close together with contrasting effect
dissonance
A harsh and disagreeable combination, often of sounds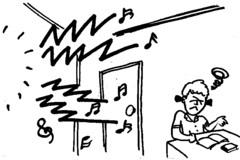 euphony
Pleasing or sweet sound, especially as formed by a harmonious use of words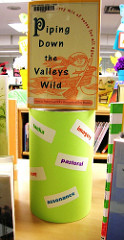 extended metaphor
A comparison between two unlike things that continues throughout a series of sentences in a paragraph or lines in a poem.
figurative language
A form of language use in which writers and speakers convey something other than the literal meaning of their words.El lenguaje figurado
hyperbole
A figure of speech that uses exaggeration to express strong emotion, make a point, or evoke humorhipérbole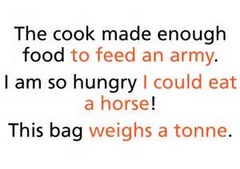 idiom
A common, often used expression that doesn't make sense if you take it literally. Example: Seeing the world through rose colored glasses = not seeing clearly or ignoring the bad in life.Un dicho
imagery
Description that appeals to the senses (sight, sound, smell, touch, taste)imágenes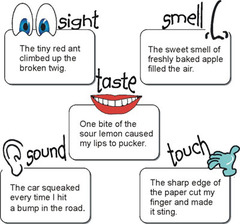 irony
An unexpected twist or contrast between what happens and what was intended or expected to happen. It involves dialogue and situation, and it can be intentional or unplanned.
Dramatic irony centers around the ignorance of those involved while the audience is aware of the circumstance.ironía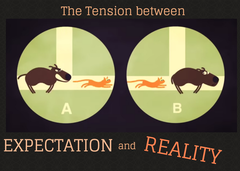 jargon
Special words or expressions that are used by a particular profession or group and are difficult for others to understandpalabras que usan especialmente de un trabajo particular
literal language
A form of language in which writers and speakers mean exactly what their words denote.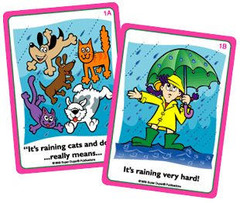 litotes
A form of understatement that involves making an affirmative point by denying its oppositeNegar una cosa para afirmar lo contrario
metaphor
A comparison that establishes a figurative identity between objects being compared.la metáfora
meter
A regular pattern of stressed and unstressed syllables in a line of poetryMeta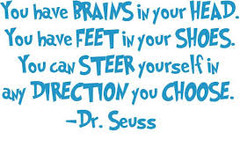 metonymy
A figure of speech in which something is referred to by using the name of something that is associated with itmetonima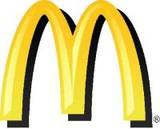 mood
How the reader feels about the text while reading.
El estado de animo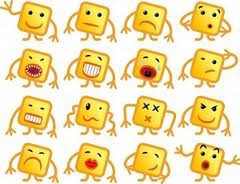 onomatopoeia
A word that imitates the sound it represents.palabras que usan en literatura para discribir un sonido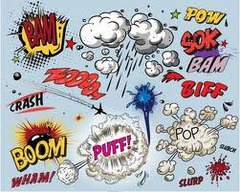 oxymoron
A figure of speech that combines opposite or contradictory terms in a brief phrase.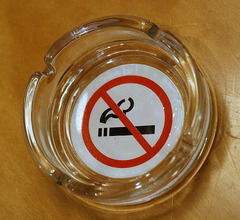 paradox
A statement that appears to be self-contradictory or opposed to common sense but upon closer inspection contains some degree of truth or validity.paradoja
personification
A figure of speech in which the author presents or describes concepts, animals, or inanimate objects by endowing them with human attributes or emotions. Personification is used to make these abstractions, animals, or objects appear more vivid to the reader.personificación
rhyme
Correspondence of sound between words or the endings of words, especially when these are used at the ends of lines of poetry.la rima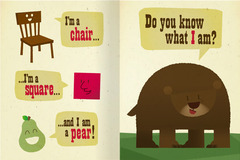 rhyme scheme
the ordered pattern of rhymes at the ends of the lines of a poem or verse.Los esquemas de rima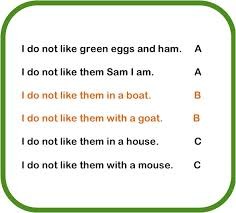 rhythm
A strong, regular, repeated pattern of movement or sound.Pattern of stressed and unstressed syllablesel ritmo

simile
A comparison using "like" or "as"símil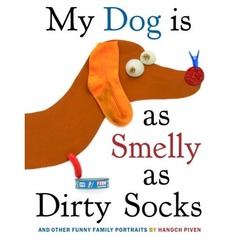 speaker
A term used for the author, speaker, or the person whose perspective (real or imagined) is being advanced in a speech or piece of writingla persona que esta explicando el cuento, poema, or cancion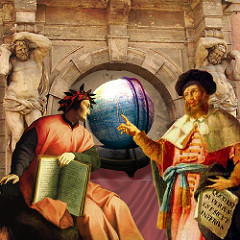 symbol
A thing that represents or stands for something else, especially a material object representing something abstract.el símbolo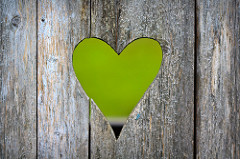 synedoche
Using part of something to refer to the whole thingFigure of speech in which a part stands for the whole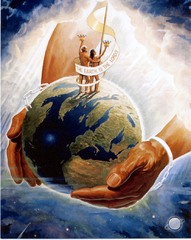 theme
A unifying idea that is a recurrent element in a literary or artistic work.tema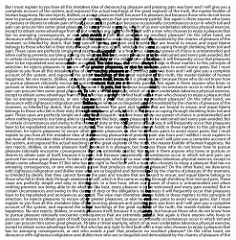 understatement
a statement that is restrained in ironic contrast to what might have been said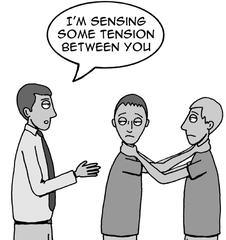 voice
A writers distinctive use of languagelas palabras que el autor usa que le da su voz en literatura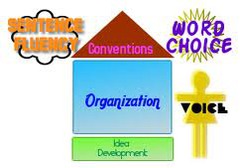 x
Hi!
I'm Mary!
Hi there, would you like to get such a paper? How about receiving a customized one?
Click to learn more